In Thursday's announcement as part of Week of Legend Lore, it was revealed that Wizards of the Coast have been hard at work to bring Dungeons & Dragons worldwide.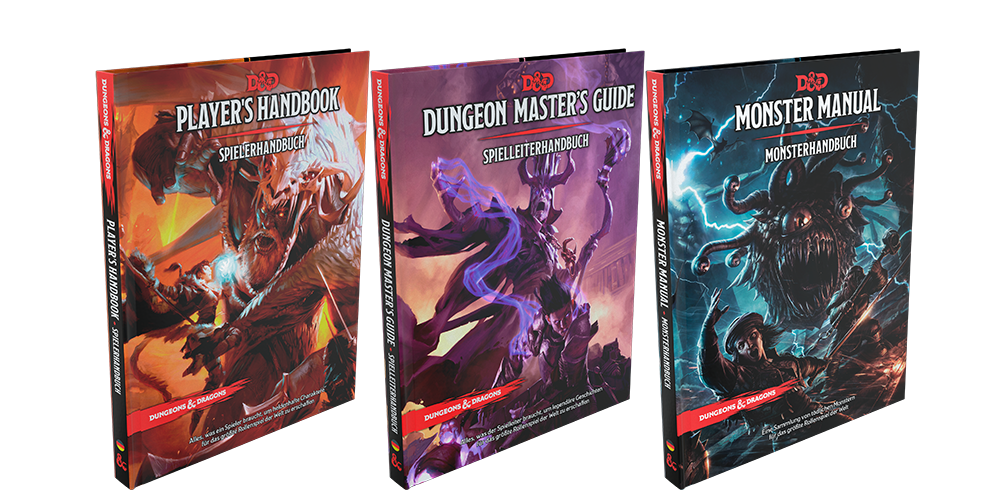 Dungeons & Dragons has grown in popularity exponentially in North America over the last several years. Wizards of the Coast can boast an impressive seven years of continuous growth since the 5th edition was released back in 2014.
Now, with the fanbase growing worldwide, Wizards of the Coast are aiming to create a truly global Dungeons & Dragons community. To begin with, they are re-releasing the core rulebooks and the essentials set in four new languages. Get ready to read in French, German, Italian, and Spanish!
What to expect
With the growth of Dungeons & Dragons in Europe, it seems only natural that the next step for Wizard of the Coast would be to include translations of their source material. The following are the important notes you need to know.
The Price – The three hardcover core rulebooks will be released at €39.99.
Updates – These new editions will be updated to show the latest errata from the English source books, typo corrections, and translation revisions. Additionally, these translated editions also feature a small flag on the spine of the book!
Availability – The translated versions of the source books will be available both in print and digitally, with Wizards of the Coast aiming to bring their content to more stores than ever before.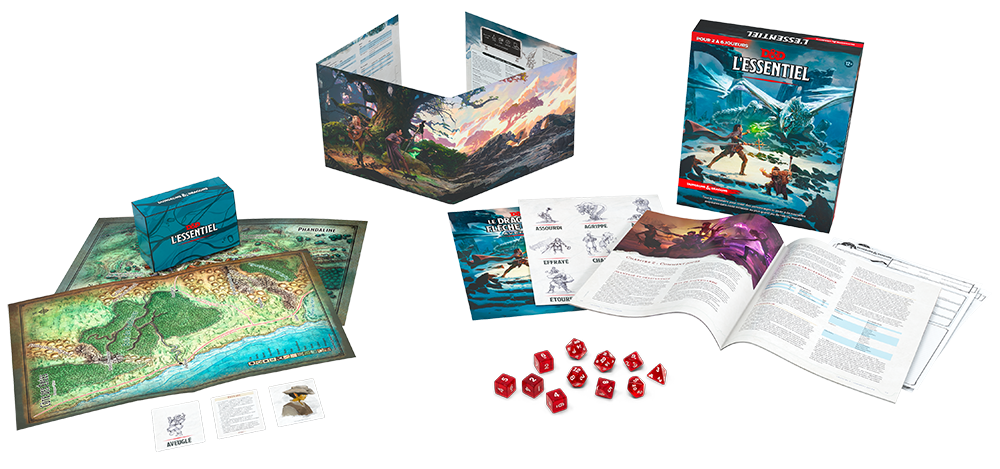 The Release Dates
On September 24th, look out for the translated versions of the Essentials Kit, as well as the three core rulebooks: the Player's Handbook, the Dungeon Master's Guide, and the Monster Manual.
The Essentials Kit (pictured above) features all you'll need to get started in Dungeons & Dragons. It will be available for €19.99.
Finally, on October 19th you'll be able to purchase the Core Rulebooks Gift Set in its translated versions. The set will feature all three rulebooks with foil covers, a DM screen with brand new art, and a beautiful slipcase to keep it all in.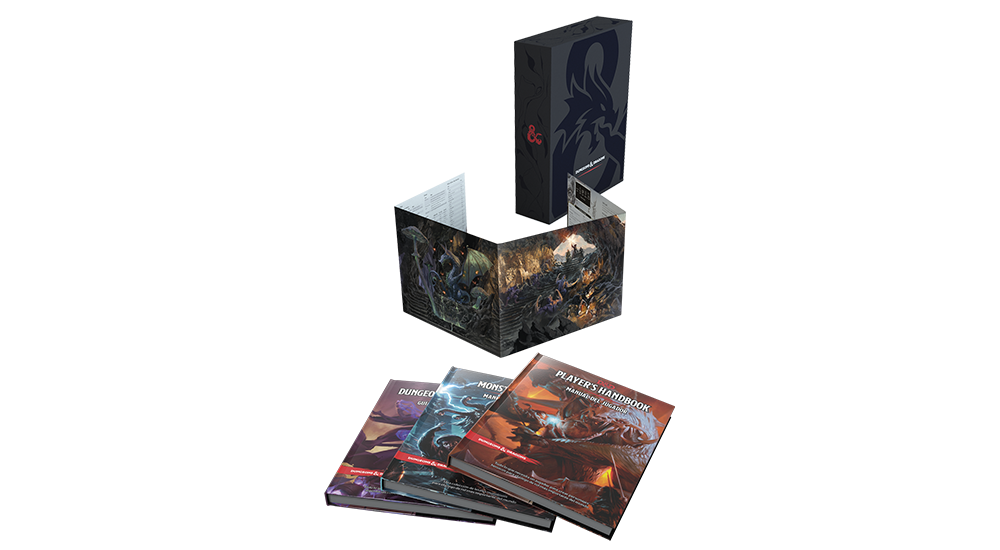 Pre-orders for all products will open up soon. But that's not all! A final product has been teased for release later this year, with more information to come soon. How exciting!
That's all for Thursday's announcements, but be sure to check out what exciting information has already been revealed on Monday, Tuesday, and Wednesday! Until next time!